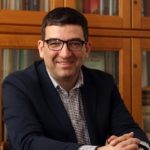 Dr Danilo Vuković is associate professor of sociology at the Faculty of Law, University of Belgrade. His fields of interest are empirical sociology of law (legal culture, lawmaking process, and the rule of law), as well as social policy in the post-socialist context. He has conducted researches on social accountability (Serbia and Cambodia, 2014 and 2015), access to justice and free legal aid (Serbia, 2012), lawmaking and policymaking process (Serbia, 2012 and 2013), legal profession (Serbia, Croatia, Bosnia and Herzegovina) as well as numerous policy-oriented researches, mainly in the fields of social policy and civil society in the area of South East Europe. He is the Head of Center for Socio-Legal Studies and the Faculty of Law. Before joining the University of Belgrade, he worked in private research and international development sector, and he remains interested in development issues.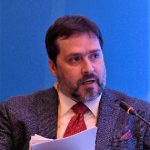 Dr Branko Radulović is Associate Professor of Economics and Economic Analysis of Law at the Faculty of Law, University of Belgrade. Mr. Radulović holds a bachelor's degree from the Faculty of Economics in Belgrade, a Master's degree in International Economics from the University of Birmingham, and a PhD in Economics, Law and Institutions from the University of Turin. He was also visiting scholar at the Cornell Law School. His areas of expertise include economic analysis of law, institutional economics and applied econometrics. He has been engaged as a consultant and advisor in numerous national and international organizations in the area of corporate restructuring, privatization and public policies. These include World Bank, European Commission, WIPO, OSCE, etc.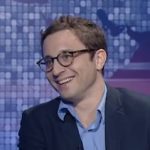 Dr Filip Ejdus is an associate professor at the Faculty of Political Sciences, University of Belgrade. In his academic research, he explores how identity, memory, emotions and rationality affect security policy and international interventions. The geographical focus of his interests is in the Western Balkans, the Horn of Africa and the Middle East. He has published numerous papers in scientific journals in the fields of political science, international relations and security studies. His latest book is titled Crisis and Ontological Insecurity: Serbia's Anxiety over Kosovo's Secession (Palgrave Macmillan, 2020). He is also the founder and co-editor of the magazine Journal of Regional Security.
Philip holds a bachelor's degree and PhD in International Relations and Security from the Faculty of Political Sciences, University of Belgrade, as well as a double Master's degree from the London School of Economics and Political Science and the Institute for Political Studies in Paris (Sciences Po).
More details about his work can be found on his personal website: www.filipejdus.com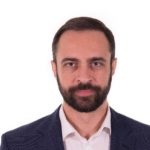 Dr Marko Mihić is a full professor is a full professor and head of Department of Management and Specialized Management Disciplines at the Faculty of Organizational Sciences, University of Belgrade and a visiting professor at the Faculty of Public Administration, University of Ljubljana. He is the director of the Centre for Professional Certification of Managers at the Faculty of Organizational Sciences and one of the founders of the Serbian Management Centre. He is also one of the founders of the Centre for Microsoft Project formed in cooperation with the office of Microsoft Serbia, a certified lecturer in strategic management and leadership at the Chartered Management Institute in the UK and a member of the following professional associations: Academy of Management and Project Management Institute.
His research interests include project management, strategic management, cost-benefit analysis, change management and leadership area. He has published 13 books and chapters in monographs and over 200 peer-reviewed papers (22 in WoS-indexed journals). He is a member of the editorial board and / or a reviewer of the following journals: IEEE Access, Thermal Science, Clinical Interventions in Aging, Management: Journal of Sustainable Business and Management Solutions in Emerging Economies, Journal of Management, Information Systems and Human Resources, Management – Journal of Contemporary Management Issues, The International Scientific Journal of Management Information Systems, European Project Management Journal.
As a professional consultant, he cooperates intensively with state administration institutions as well as with several leading national and international companies and investors in Serbia and the region. He has been engaged as a consultant on projects of international development organizations (GIZ, UNDP, World Bank Group, SIDA, DFID, USAID, IMG, GFA, etc.). He has successfully implemented over 150 research and commercial projects and held over 300 trainings for various target groups.
Dr Milica Vukelić is an assistant professor at the Department of Psychology, Faculty of Philosophy, University of Belgrade, Serbia. She has more than 10 years of experience in university teaching, research and HR consulting. Her main topics of interest are work and organisational psychology, career development, workplace bullying and stress, work engagement and wellbeing. Milica is highly experienced in quantitative, qualitative and mixed method research design studies and data analyses. She she was a researcher on many national and international projects funded by the Ministry of Education, Science and Technological development of the Republic of Serbia, UNDP, Unicef, World Bank, ILO, WUS Austria, IFRC, GIZ. Milica has published more than 50 research papers and served as a reviewer for many national and international journals. She is a member of European Association of Work and Organisational Psychology.